The SARS-CoV-2 virus responsible for the ongoing COVID-19 outbreak continues to expand its reach worldwide. In an attempt to limit infections and reduce the risk of taxing medical personnel and supplies, governments have quickly made moves to shut down schools and introduce "stay at home" orders.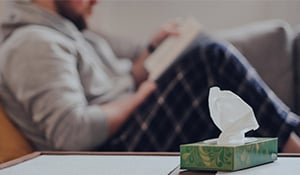 While "essential businesses" such as grocery stores and gas stations are allowed to remain in business, "non-essential" locations are requested to close their doors for the foreseeable future. The result is a growing number of individuals losing their primary means of income.
And these numbers will continue to rise as municipalities see fit to introduce local orders in the coming weeks. So, what can you do when COVID-19 hits your finances?
If you have not already become subject to the many business closures, there are several steps you should take to prepare for the worst-case scenario.
Save as much money as you can now. Finance "gurus" often say every person should have six months of income set aside for just this type of scenario. But there are reasons tactics such as "debt snowballing" exist – most Americans have less than $1,000 in savings. While you are making money, try to save as much as you can, just in case.
Check your handbooks and contracts for a severance policy. If you are lucky enough to work for a business that is large enough to have things like employment contracts, human resources, and employee handbooks, you may find some guidance as to what to expect should you be let go.
Reduce expenses where possible. With general financial futures uncertain, now is the time to avoid impulse buys, delay large expenses, and generally make cut-backs wherever at every opportunity.
Start looking for other work. If you can see the writing on the wall, it may be an excellent time to pick up a side-hustle. If you have no additional skills that allow you to pull in extra income at home, many companies that operate businesses considered "essential" are hiring to meet demand.
If you have been laid off due to the COVID-19 epidemic, there are options out there for you to help mitigate the damage.
Confirm with your employer, in writing, that they will not contest unemployment. While it is unlikely businesses will attempt to keep their employees from collecting, it is better to be safe than sorry.
Apply for unemployment immediately. The Department of Labor is allowing states to temporarily adjust the rules for unemployment insurance eligibility. Individuals who have lost jobs due to COVID-19 related business closings or worker quarantine can be made eligible. In addition, states can waive the seven-day unpaid waiting period. Workers may also be eligible for some unemployment insurance compensation if their hours have been cut.
Keep in mind the massive influx of unemployment claims is going to overwhelm the system at some point. The sooner yours is in, the more likely you will be to see your benefits when you need them. Contact your state's unemployment program to find out more.
Contact creditors ASAP and consider sending temporary hardship letters. Many credit card companies and banks are encouraging those experiencing financial hardship due to COVID-19 to contact them directly via phone or chat to make arrangements. Most are working with individuals to handle their accounts on a case-by-case basis to offer relief.
Look into taking advantage of free and temporarily discounted services. There are a growing number of resources out there catering to the increasing number of individuals under home quarantine.

Some cable providers are offering free broadband and wi-fi access for K-12 students.
Adobe is allowing free access to their Creative Cloud tools through May for home use by students.
Kindle is offering new users two free months of unlimited ebooks.
Audible launched a free collection of children's audiobooks.
Many Ivy League schools have made nearly 500 online courses
AT&T is waiving domestic plan overage charges for data, voice, and text, as well as any late payment fees on wireless, home phone, or broadband (residential or small business).
Some other items to help ease the financial burden and stress of this time:
Many states have placed a moratorium on evictions and utility payments. You can see a list of the current status of these decisions here.
The last thing anyone facing this unexpected financial hardship needs to be thinking about is taxes. Fortunately, the IRS has moved the 2020 national income tax filing deadline to July 15.
The US Senate looks to be moving forward with a "Phase 3" Relief Bill, which includes provisions to push funds directly to taxpayers for temporary financial relief.
Extreme social distancing measures appear to have worked in China, where the latest confirmed new cases all involved people entering the country from abroad. Wuhan, the epicenter of the disease, is scheduled to reopen April 8. There are signs the number of new infections may be plateauing in Germany, and South Korea has reported lowering case numbers since its peak at the end of February.
While this epidemic can be stressful, both mentally and physically, the resources and steps listed above can help you weather the storm. We are all in this together. Stay safe!
Have you found any resources to help you through this time? Share below!