If you are a bank or credit union marketer and haven't attended The Financial Brand Forum I have to say, you're missing out. I have had the pleasure of seeing this event grow from it's very beginning - as a small conference hidden away in the bowels of Caesars Palace to one of the largest shows in the financial space. And the success is well deserved. The Financial Brand Forum, from its inception, has striven to provide quality, relevant content with unique insights and information to inform and update the financial industry on marketing strategies, best practices, and the latest technologies.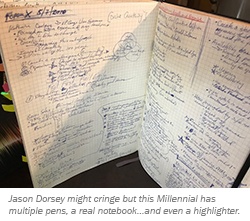 As a service provider for financial institutions, my sales team enjoys robust conversations and an opportunity to showcase our unique marketing technologies. As a fellow marketing professional, I benefit from attending as many sessions as possible (darn those concurrent break-outs!) and taking copious notes.
So, without further ado, here are my top 7 takeaways from The Financial Brand Forum 2018!
It's okay to fail. – Brand Forum keynote, Guy Kawasaki had quite a lot of good insights. Among them he emphasized "Fail Fast. Fail Early." However, the most important message here for both financial and technology innovators is that failure should be expected and encouraged. Often, it is impossible to discover what isn't working or, as Mr. Kawasaki would state, what sucks until it is put out there where others can see it. Banks and credit unions can use their set regulations to set guidelines, put themselves out there, take their knocks and become better…as long as they are committed to a culture of improvement and aren't afraid to make a few mistakes along the way.
Don't be afraid to go negative. – Despite our desire to think of ourselves as logical beings, the human brain hates logic. Nancy Harhut, of HBT Marketing, pointed out multiple ways in which our grey matter defies critical thinking including the need to finish something we have started, a desire for social currency, and, perhaps most importantly, the appeal of emotion. But not all emotions are created equal. The good old "thinking machine" responds most effectively to anxiety, awe, wonder, and fear.
Bigger does not, necessarily, mean better. – Large institutions such as Wells Fargo might be "to big to fail" but they also top most consumers list for most despised…just above Congress and colonoscopies. They have brand power and distribution, says Sean Payant, Chief Consulting Officer at Haberfeld Associates, but lack the ability to create valuable customer experience. Smaller banks and credit unions have greater opportunity to connect with their customers and members.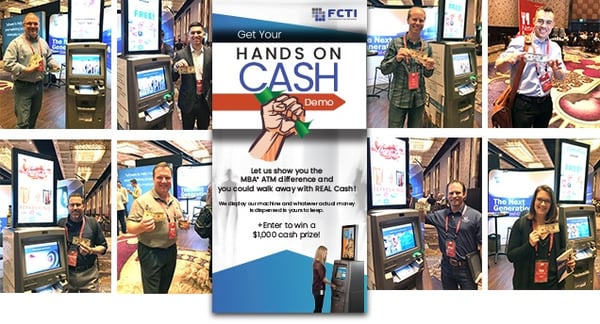 Cross-selling is key. – Remember how the human brain hates logic? That's because it is LAZY! So, it stands to reason that a consumer's primary financial institution is the one they turn to for any other financial need…as long as they know it's something offered. But a real cross-sell is much more than handing out a pamphlet or two. It is videos, promotions, games, posters, direct mail, emails, and social media regularly letting account holders know what options are available.
Spending $$ hurts. – We all knew it was true (Ugh! EVERY time I pay my mortgage!) but now they have proven it with science. Spending money activates the pain center in our brains in the same way as physical damage. But you can make spending hurt LESS by bundling items, providing choice options, and offering reviews and/or case studies to help "justify" expense.
Assume you have 8 seconds. – To catch someone's attention, that is. According to Debra Jasper, Founder and CEO of Mindset Digital, the average person spends approximately 2.5 hours per day on email. Does the sender name and subject line immediately influence your decision to delete or view? You're probably nodding your head yes. Me, too. Remember to always make those first 8 seconds count!
Winning is social currency. – Especially when your friends can win, too.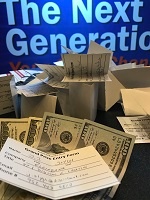 A big thank you to the The Financial Brand Forum for producing yet another great show in which we were proud to participate! Thank you also to the wonderful banks and credit unions that stopped by our booth, viewed our MBA ATM demo, entered our Grand Prize Drawing, and won some cash for their time!
Our Grand Prize Winner was J.J. Slygh of KleinBank, walking away with $1,000 cash!
Find out more about what MBA has to offer your institution here.
See The Financial Brand's photo coverage of the show here.