Death is an unfortunate fact of life. Yet few people include this sad event in their plans for the future. The assumption is always, of course, that you have years ahead of you.
But what happens to your household finances if the worst were to happen? Here are steps you can take to help alleviate the pressures and ensure some level of stability.
Calculate your current debt. Mortgages, auto loans, and credit cards are some standard debts most Americans have on their books. Medical debt and personal loans are also fairly common.
Some of these debts, such as home and automobile loans, are usually attached to titles with "Transfer on Death" or "Rights of Survivorship" notations. These provisions help ensure the assets stay within your household and are not subject to legal action.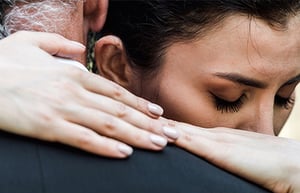 However, should you die it, is not merely your car or house that gets passed on. Your beneficiaries will also inherit the debt associated with these items. If your household cannot afford to make the required payments, they may be put in a tight spot.
As for other types of debt, creditors can make claims against a deceased's estate to reclaim their money. Any personal items, financial accounts, and property titled only to the deceased may be included in the estate and liquidated to pay those debts.
Determine your Funeral or Memorial costs. Planning a funeral or memorial for a loved one is hard. It is even harder when dealing with grief. Making your arrangements ahead of time will not only provide you insight into the cost but also provide some emotional relief for your family members in the future.
Pre-planning is especially crucial if you have some religious or personal preferences. Being cryogenically frozen, for instance, could cost up to $200,000 versus $1,000 for memorial service. One of these options may not be affordable if it has not already been arranged.
Procure a Life Insurance policy or update your current one. Life insurance policies are designed to offset the risks of an unexpected death by providing monetary compensation to named beneficiaries. There are many different types of Life Insurance. But your goal is to get a policy that will provide adequate financial protection.
This step is where your debt calculations for debt and funeral costs come into play. The minimum policy you require will pay for your funeral, as well as your debts. For some households, additional funds may be needed to replace income temporarily.
Once you determine your needs, do your research on types of loans, shop around to multiple providers, and remember to update your policy as your financial situation changes.
Create a Will. Creating a Will seems a lot more complicated than it needs to be. Yes, it is a legal document. But today's technology is quickly making the task of preparation far less daunting. Software such as Mama Bear Legal Forms, Do Your Own Will, and Free Will have reduced Will creation down to a series of questions that help you generate the appropriate legal documents.
However, a will is not considered legitimate unless it is signed and dated by the author (you) in front of two witnesses. These witnesses cannot be people who benefit from the Will. The best process for this step is to take your Will and witnesses to a notary where you will also be able to obtain a notarized document confirming your witnesses saw you sigh the Will willingly and while you were in your right mind.
Leave instructions and contact information as needed. Most households designate specific tasks to each individual. Whether that is finances, chores, yard work, or child care; leave detailed instructions. Anything you think your family needs to know, write it down. It will help make the transition process a little easier.
No one wants to think about their demise. However, not preparing for it can leave your household in dire straits. Following these steps can help ease financial and emotional hardships for your friends and family should the worst happen.