A pair of jeans for fifteen dollars. A shirt for four. These kinds of prices can be found everywhere, from big box stores to online retailers. Often dubbed "fast fashion," modern clothing is manufactured with an eye on producing low-cost products at high speed. But making products more quickly means cutting corners in quality that end up costing the consumer.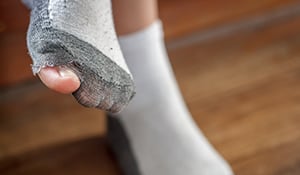 Modern garments are usually made from less expensive materials, treated with more chemicals, and sewn with looser stitching methods. Rather than long lifespans and durability of times past, many find their shirts and trousers wearing out after only a few washes.
Hems break loose and unravel. The color starts to fade. The garment suddenly does not hang the way it did in the store.
So, you wear it less. You donate it. You throw it out. Three months later, you find yourself looking for a replacement. And another fifteen dollars is lost.
Let's face it "cheap" clothing might look good off the rack, but it can quickly kill your budget, which is why it might be time to start thinking about quality over quantity.
What is Quality Clothing?
Most people confuse quality with "high-priced." This is not always the case. It is possible to find a good deal on well-made clothing. Many expensive brands charge out the nose for a low-quality product. Several lesser-known brands will sell reliable garments at affordable prices. The trick is to be able to recognize what you are buying.
There are several ways to check a garment for quality before you buy:
Check the tag. High-quality clothing uses natural fibers such as wool and cotton rather than polyester or other synthetic materials. Some pieces contain both natural and artificial. You are looking for garments that will list the percentages and have a larger amount of natural fibers.
Inspect the seams.

A lot of clothing now will sport a wide, loopy stitch called a serged edge. The stitch is often uneven with thin thread, which is more likely to fray easily and unravel. You want tighter stitching where the raw edges are less exposed.

Perform a stretch test.

Quality fabric will bounce back to its original shape. The stretch test will also give you a good idea of the density of the weave in the material. Even natural fabric can be produced with thin weaves that make them weak. It is best to steer clear of clothing that becomes practically sheer with a single stretch.
The best place to begin getting a good feel for what you want to find is by inspecting your current clothing. What has held up over time, even with a great deal of wear and tear? You will most likely find some of the better qualities listed above in your more long-lasting clothes.
Where Can I Buy Quality Clothes?
While it is not always the case, most well-made clothing will cost more than what you will find at the local mall or large retailer. Don't worry, though. Real quality usually lasts long enough to be seen second hand.
Some of the best places to look for great clothing at affordable prices are local thrift shops. eBay is another useful resource. Be careful shopping outlet stores. Many name-brand retailers have admitted to producing lower quality items specifically to stock their outlet locations. Only a certain percentage of the inventory are items from the main store.
In the end, you may have to pay a little more for long-lasting, quality clothing. But would you rather pay fifteen to thirty dollars on a pair of jeans you need to replace several times a year or sixty for something that will last you ten times as long? Think about aiming for quality. Your budget with thank you.