Continuing growth in use of smartphones, debit cards, and credit has made "cashless" into a buzz word in western culture. Enthusiasm for this currency-free future is spurred further by hype surrounding digital coins, Sweden's attempts at eliminating the kronor, and a recent uptick in restaurants in the United States switching to a cash free model. Following this lead, some banks and credit unions are also eyeing a gradual elimination of cash use.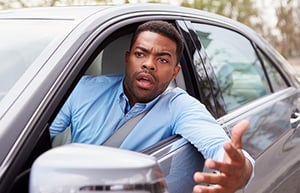 While not as drastic as Swedish banks (which in most cases refuse to deal in currency at all), US financial institutions are increasingly pushing their debit and credit card options while pulling emphasis away from cash intensive channels such as the ATM. This strategy has led to increased out-of-network and, in some cases, in-network ATM fees for accountholders…and a growing trend of institution migration.
A Digital Currency Nightmare?
While excitement for a digital payments future is not unwarranted, security and consumer preference are not quite ready to meet the hype. More than 1/3 of Americans 18 to 37 do not have a credit card and forty-four percent (44%) report they would be unwilling to stop using cash. And, while fast-casual chains like Sweetgreen see success in big cities, forty-two percent (42%) of those who typically purchase at chain restaurants report they would stop frequenting the store or purchase less often.
Security is also a big issue with completely cashless payments. The Swedish move to cashless, for instance, is cutting out the central bank in favor of commercial payment systems. However, commercial payments systems do not utilize the standard kronor – meaning funds spent and procured through these systems are not guaranteed by the state.
"This system could easily be disturbed or manipulated," said Bjorn Eriksson, former national police commissioner and president of Interpol. "Why invade [Sweden] when it's so easy? Just cut off the payment system and we're completely helpless."
Consumers Demand ATMs…Sans Fee
Highlighting an ongoing desire for fee-free ATM access - the issue of financial institution ATM fees is headed to court as one large bank is being hit with a class action suit alleging it imposes unfair ATM fees on in-network and out-of-network ATM use – including balance inquiries.
Recent studies have shown an increase in desire for convenient, fee-free ATM access amongst consumers with seventy-nine percent (79%) stating surcharge-free is "very important" or "essential" for their banking needs – even more important than a nearby branch. Mobile banking users also show a marked preference for the ATM, with fifty-four percent (54%) noting an overall increase in their visits to cash machines.
Similarly, sixty-six percent (66%) of millennials purposely go out of their way to avoid surcharge fees – including switching financial institutions. And over half of consumers who switch banks (51%) report making the decision due to high ATM fees.
While cash may well be on its way out, its death looks to be slow, tedious and filled with pitfalls. Consumers can see the writing on the wall – adopting smart phones, checking out mobile wallets, and experimenting with other payment avenues. But they have also learned to be concerned security in addition to convenience. As such, they continue to demand options, availability, and FREE access to their money. And they aren't afraid to find a bank or credit union that will provide.