OR Why the Cross-Sell Matters
Your account holders want personalized offerings. It's true. In fact, research from Accenture Interactive, a research and consulting firm focused on building business success, which polled over 1,500 consumers 18-60 from the United States and United Kingdom, over half (58%) of people are more likely to purchase with a business that recommends options for them based on past activity.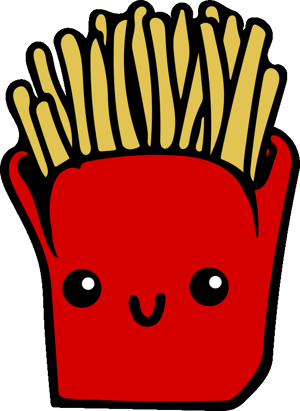 Wait a tic. Does that mean an account holder with several mid-to-large ticket purchases at hardware/home stores might actually WANT their financial services provider to reach out about home improvement loans? Yep.
In reality the reason they haven't reached out to their bank or credit union about home improvement loan options is likely because they do not know it is available. Or they think maybe that Home Depot card with 24 months at 0% interest will work for what they want to accomplish. (Bob next door used HIS card when he remodeled his three bathrooms and swears by it. Just budget to pay off the full purchase within the 24 months and you won't have to worry about the interest waiting on the sidelines.)
Bottom line – Your account holder KNOWS about the store credit card. Because of cross-selling.
When people are in the store or browsing online, big box retailers take the opportunity to push additional wares. In the case of store cards, the signs are hanging and posted throughout the store. Special offers featured on TV, in email blasts, online, and on store shelves often reference the card and its "benefits".
Why Cross-Sell?
I could bore you to tears with generalizations and examples. But how about I throw out some statistics instead?
I could go on. The point? Cross-selling is good for business.
How to Cross-Sell Effectively
As their primary financial service provider, you already have a good idea of the purchasing habits and financial situations of your account holders. This provides unique insight into life stages and interests but also institutes a level of trust that standard retailers have not earned. You handle their MONEY.
However, there are some simple steps that can help make your cross-sell efforts more effective.
Evaluate needs. Make sure to analyze trends in your account holder behavior, of course. But don't be afraid to ask questions, send out surveys, and give your account holders plenty of opportunity to keep you updated on their future plans and requirements.
Identify barriers. What could be keeping your account holders from homeownership or planning for retirement? How can your products or services help? Offer solutions that not only prepare them for use of other products but also help gain trust. Engaged account holders purchase ninety percent (90%) more frequently.
Raise awareness. Accountholders cannot approach you about a product or service if they do not know it is available. In addition to setting triggers for when to promote specific cross-sell items to accountholders (based on behavioral and purchase history), be sure to associate products with one another to help keep them top of mind.
But how?
Start by crafting qualification criteria for each product/service offered based on target personas. For instance, qualifications for a home improvement loan may include owning a home at least 10 years old or a recent spike in home improvement purchases.
Finally, develop a marketing funnel to capture potentially interested parties and raise awareness. Strategies for a home improvement loan may include homeowner focused surveys and links to view and/or download content about different home improvement projects. These could be coupled with direct mail, emails, banners, and ATM ads promoting your home improvement loan.
The goal, of course, is to get your account holders to contact you. However, high levels of engagement should definitely be a hint for outreach.
So…
Banks and credit unions can benefit a great deal by maximizing their primary account holder relationships. This cross-sell strategy helps increase communication and engagement by focusing heavily on the behaviors of each account and providing product and service outreach accordingly. Account holders welcome the perceived sense of personal attention while financial institutions generate greater return on investment. It's a win-win. And we all love those!
Wait, I can actually advertise at the ATM? Yeah. We do that. Click here to take a gander at what we have to offer. Pfft. Gander.