Is there a danger in providing your financial information to a third-party budget application? The short answer is "yes." But the benefits may outweigh the risks when done right.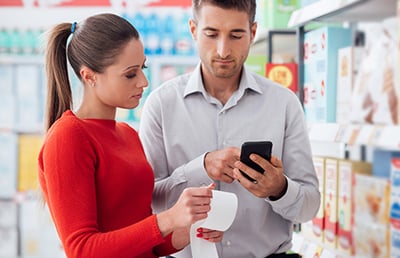 Budget applications provide a wide range of services, dependent on the app selected. These benefits could include:
Notifications for money spent.
Payment due alerts.
Payment made alerts.
Budget development.
Budgeting hints and suggestions.
Alerts for when budgets are running low.
To provide their services, most third-party budget applications request access to your bank account, credit card accounts, and other financial records such as bills and investments. Your account credentials are then stored on the servers for your mobile application. The risk is that hackers could grab all of your information in one convenient packet, should they be able to gain access.
For those who need some extra help in tracking expenses and monitoring their financial activity, budget applications can be a game-changer. Fortunately, there are ways to decrease the risks and make controlling your financial progress safer.
Use the security features provided by your device. At this stage, every mobile device has some sort of security capabilities. Whether it is a PIN, a thumbprint, or facial recognition, be sure your security settings are configured.
Choose your budget application carefully. Not all budget applications are created equal. In addition to key features, there are several security checks your app should pass.

Search for the app's encryption standards. They should be a minimum of 128-bit (though 256-bit is better).
Make sure the app has two-factor authentication. An iPhone version could require PIN entry as well as facial recognition. It may seem like more of a pain, but this is to help keep your money secure.
Search the app's Privacy Statement for the words "sell" and "share" to make sure the company running the app does not have plans to pass your information to any other business.
Find out who owns and runs the application. Budget apps that are run by banks and credit unions are already well-versed in enforcing more substantial security and compliance.

Do not use financial applications on a public Wi-Fi network. Unsecured Wi-Fi networks are more vulnerable to hackers. If you must access your budget or banking apps when you are away from trusted, encrypted networks, it is far safer to use cellular data.
Look into additional security for your mobile device. There are several antivirus options for Android devices to help prevent Malware. Installing one on your phone or tablet is an excellent idea to protect your information. iPhones, on the other hand, have a configuration which prevents antivirus apps from adequately protecting a phone. Instead, Apple issues regular security patches with each of its iOS updates. So, be sure to keep your phone updated.
Do not disregard notifications from your budget application. Once configured, budget apps are designed to help keep you aware of how your money moves. If criminals gain access to any of your accounts, your budget app is very likely to be the first one to let you know.
You should always be wary about how you give out your financial account information. Deciding on whether to use a budget application or not should be no different. However, with the appropriate scrutiny and precautions, the potential benefits can far outweigh the overall risks.