Big Data is a big deal for businesses looking to appeal to the masses - especially when creating a complete Omni-channel strategy. And, when it comes to information, financial institutions have a wealth of it in the form of personal, payments, and purchase statistics.
Many banks and credit unions are utilizing this data to generate a digital strategy with targeted marketing for their account holders. This information helps feed the messages their customers and members receive in statements (physical and digital) and emails as well as in advertising space via online and digital channels.
New software options are now making it possible to bring these big data/Omni-channel strategies to the ATM. Here are three reasons your financial institution should consider opting into Omni-channel marketing at the ATM.
Banking has Changed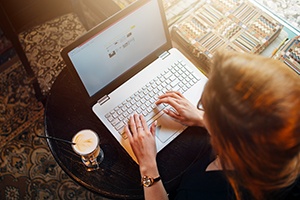 The banking landscape is seeing a significant shift toward self-service. In the past, interactions with financial institutions and accounts primarily took place in the bank branch. Now account holders report regular use of digital, mobile, and ATM channels. Branch visits have become far less frequent for "standard" banking practices and more for in-depth questions and services such as financial advice, loans, and other products.
Today's consumers choose their financial institutions based on overall convenience to their current habits and lifestyle - selecting financial institutions with access options that are close to their job, home, or along their commuter pathway. With over sixty percent (60%) of cardholders utilizing the ATM at least monthly and over thirty-one percent (31%) visiting the ATM once a week or more, the ATM has become a major factor in the financial institution selection process.
Real ROI
For a financial institution that is truly focused on growth, developing products and services that appeal to the account holder is invaluable. The right ATM marketing software will provide institutions with Omni-channel functionality they expect such as real-time messaging, information gathering opportunities, and calls-to-action - tools that help the institution engage with their cardholders and determine which messages are garnering response.
Bringing the Institution ATM into the Digital Future
Since its introduction in London in 1967, the ATM remained relatively unchanged - until the past decade. As the digital revolution has made its way from the desktop computer into the hands of smartphone users everywhere, consumers have become ever more focused on convenience, self-service, and personalization. Bringing Omni-channel strategy to the ATM transforms an already popular and reliable self-service channel into a communication touchpoint for the financial institution looking to stay top-of-mind with their cardholders.
The ATM remains a convenient and expected access point for today's digital and analogue account holders. Fortunately, new software and services are available to help financial institutions capitalize on this preference - creating the opportunity to utilize big data and Omni-channel strategies with captive audiences to communicate directly with their cardholders and generate real returns.
Discover how FCTI can help you bring digital strategy to off-premise ATMs nationwide!